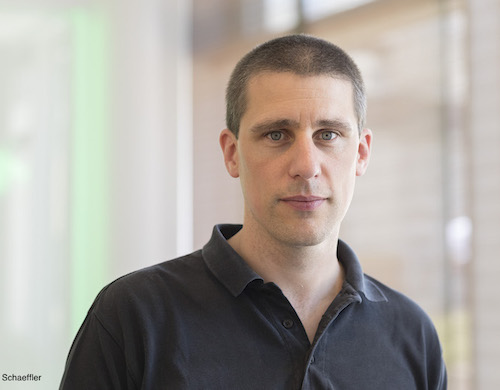 Dr. Mario Buchinger
(Economy-) physicist, Kaizen-Trainer, Lean Expert, Musician, Author

More than 15 years of international experience as employee and manager in companies.
Scientist with analytical abilities and the ability to make complexity understandable.
Creative mind not just as a musician and music producer, but also for development of future and driving of change.
Professional experience

Education

Further competencies
Since 2014: Buchinger|Kuduz (owner)
Keynotes, implementation, development of change, design of change
Engagement in Think-Tanks and initiatives for value driven leadership, sustainability and business ethics
2008 - 2014: Bosch Gruppe – Bosch Rexroth AG (executive)
Expert and Trainer for Production systems  (BPS – Bosch Production System)
Responsibility for implementation projects  at different, world-wide locations
Responsibility for qualification of all managers in terms of Kaizen, BPS, continuous improvement at Bosch Rexroth
2005 - 2008: Daimler AG
Expert and Trainer for Production systems (MPS – Mercedes-Production System)
Responsibility for implementation projects at different Mercedes-Benz production sites
Musician, Music producer, compoiser, Sounddesigner
Pyramidis Audio
The Pyramidis Project
Editor, Author, Podcaster
RestartThinking-Podcast (weekly)
Book author (Das Wasserfall-Paradoxon)
Columnist (Factory, Industriemagazin, Report)
Professional magazine HiFi-Stars (2017-2021, 2021 discontinued)
Diploma in Physics – Astro physics (Georg-August-University Göttingen)
"Optical Spektroskopy of the galactical super soft X-Ray source QR And (=RX J0019.8+2156)"
Obervation data of X-Ray binary star systems, observations on large telescopes
PhD in Physics – Material physics (Georg-August-University Göttingen)
"Nanocharacterization of magnetoresistant oxide tunnel barrier structures"
Characterisation of non-conductant oxyde tunnel barriers on a nano scale
Postgraduate studies Lean Manufacturing Consultant (Steinbeis University, Berlin)
Additional qualification: SixSigma Green-Belt
Expert training  Kaizen-Trainer and Lean-Expert at Mercedes-Benz in Germany and Japan also by former Toyota (TPS) Experts.
Intercultural competency
Raised bi-lingual and  multicultural. International work in many different countries and cultural environments.
– Europe: (e.g. Germany, Austria, France, Sweden, Rumania, …)
– Asia (China, Japan, India, Türky, …)
– America (USA, Brazil)
More than 15 years real-life experience
– Development of vision and mission
– Implementation
– Process analysis
– System development
– Expert training
– Leadership development
– Coaching and Shadowing
– Development of methods
– Development of qualification concepts
– Derivation of strategies for entire companies, divisions, business units
– Political and social development
Media
- Music productoion (DAW und analogue)
- Sound synthesis and acoustics
- Radio moderation
- Speaker
- Video editing (FinalCut Pro & Motion)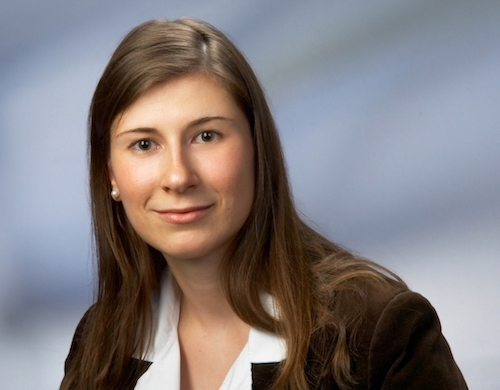 Marlene Buchinger, MSc
Project developer, Expert for renewable energies and sustainability
20 years of expertise in different companies, from StartUps to corporations.
Many years of experience in development and installation of wind farms and solar plants as well as sustainable mobility concepts including electric mobility and public transportation.
Project leader for construction projects and implementation processes in administration environments.
Network expert in social interactions – Impossible things com at once, miracles take a bit longer.
Professional experience

Education

Further competencies
Since 2014: Buchinger|Kuduz (CCO, CFO)
Implementation and leadership of improvement projects in administration and
Development of measures for environmental protection for companies and institutions Umsetzung und Leitung von administrativen Prozessverbesserungen
Finance and marketing
2011 - 2014: BayWa r.e. (previously Renerco)
Development of wind farms in UK
M&A projects and project development
2008 - 2011: Juwi
Business Development new technologies
Project development in R&D
2003 - 2008: Alpine Bau GmbH
Assistant to the CEO
M&A projects and organisation developmentng with focus on eastern Europe and VAE
2001 - 2003: Penny / Rewe Austria
Assistant to CEO
organisation construction division
Master of Science (MSc) – Specialisation in Renewable Energy in Central and Eastern Europe (Technical University Vienna)
Bachelor or Arts (B.A.) – Specialisation in Business Management (Hochschule Mittweida)
Additional qualification: in project management and CSR
Language course: Kaplan Aspect School, Sydney, Australia
Blogger and Author about topics dealing with change, sustainability, electric mobility and renewable energy.
Torsten Griese
Pragmatic and empathic supporter and companion during change processes

Effective implementation on-site with hands-on quality across.
Focus, passion and customer orientation since 20 years in Lean Management and as manager.
Acting straight-forward, reliable and pragmatic with a bit of humor.
Drives people as a consequent decision maker and sensitive companion.
Professional experience

Education

Further competencies
2016 bis 2018: Cembrit
Head of Global-Lean
Interim plant manager
2013 bis 2016: Swarovski
Lean-responsible for three production units
Implementation and taining
2007 bis 2013: Sanitec
Head of Lean-Production for 22 locations
Supplier development
2004 bis 2007: SAS Autosystemtechnik
Head of Lean-implementation
1996 bis 2004: Fauercia
Head of production
Plant manager
Lean-processes, implementation and training
Craftsman for energy electronics (Siemens AG) including advanced technical certificate
Studies in electrical engineering and automation engineering
- Practitioner
- Motivator for change
- Show opportunities
- Partner for implementation
- Fotographer
- Drone artist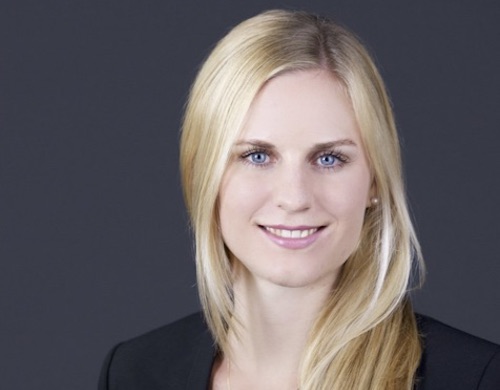 Pia Sorgend, MSc
Psychologist, Coach for positive psychology
Coach and trainer for positive psychology
Trainer for rhetoric and communication
Trainer for managers
Career coach
Trainer for self care (Well-being and prevention of psychological diseases)
Professional experience

Education

Further competencies
Since 2020: Psychotherapist according to the Heilpraktikergesetz
Since 2020: Freelance Trainer and Coach
Workshops worldwide and coaching dealing with employee development , soft skills and improvement of well-being
2020-2021: Psychologist in addiction counseling
Drugs, medications, non-substance addictions
2018 – 2019: University Salzburg
Tutor for the introduction course "Social Interaction"
2018 – 2020: Palfinger AG
Design, conduction and qualification of all psychological contents during the development of an internal improvement organisation (Palfinger-Production-System Expert Training)
2017 – 2019: Coach for positive Psychology
Coaching for improvement of psychological well-being for patients in a clinical environment
Additional qualification as psychotherapist at CIP-Ambulance, Munich
Master-Studies in Psychology an the University of Salzburg
Apprenticeship as Coach for positive Psychology an the University of Salzburg
Experience in forensics with psychological diseased criminals (Isar-Amper-Klinikum Taufkirchen)
Work with children in a living community (Koko GmbH)
Work at the psychiatry station for grown-ups with the focus on patients with schizophrenia, obsessions and  organic brain diseases (BKH Landshut)
Progressive muscle relaxation
Career coaching
The network of Buchinger|Kuduz

Worldwide network
The Team of Buchinger|Kuduz cooperates with colleagues in a worldwide network. In this way, international projects are also possible, while costs and emissions are reduced at the same time.
All colleagues stand for the same sustainable and customer-oriented values and cover a variety of disciplines and knowledge, like process specialist, IT- and cyber security, psychologists or experts on renewable energy and sustainability.